Set over 1,000 hectares of protected nature-filled countryside, Domaine des Etangs is a haven for art lovers as well as budding artists looking to develop their artistic skills.
At the heart of the property lies a fully renovated 11th century château, the interior designed by Isabelle Stanislas – designer to the French president Emmanuel Macron, and numerous pieces of contemporary art are interspersed throughout the property from Matisse to Picasso. Guests can embark on a curated art history tour of the chateau to discover the art collection.
The chateau is surrounded by landscaped gardens and lakes, filled with art installations and sculptures, a couple of them by Richard Long and Irina Rasquinet. Once guests have explored the expansive art collection both inside and outside the chateau, guests can visit La Laiterie, the on-site exhibition space, dedicated to encounters between art and nature.
In 2019, Domaine des Etangs hosted an exclusive art exhibition in La Laitiere: La Lumière des Mondes (The Light of the World). Hervé Mikaeloff, advisor and curator for Louis Vuitton, and Ingrid Pux curated the exhibition alongside owner of the Domaine Garance Primat, celebrating "the connection between nature and people and how light helps to reveal it".
Guests at the Domaine can also take part in art classes including painting, drawing and calligraphy classes to suit art enthusiasts of every age. The estate itself serves as a source of inspiration for budding artists as the area is famous as a lake region with rich flora and fauna and nature is at the very core of Domaine des Etangs.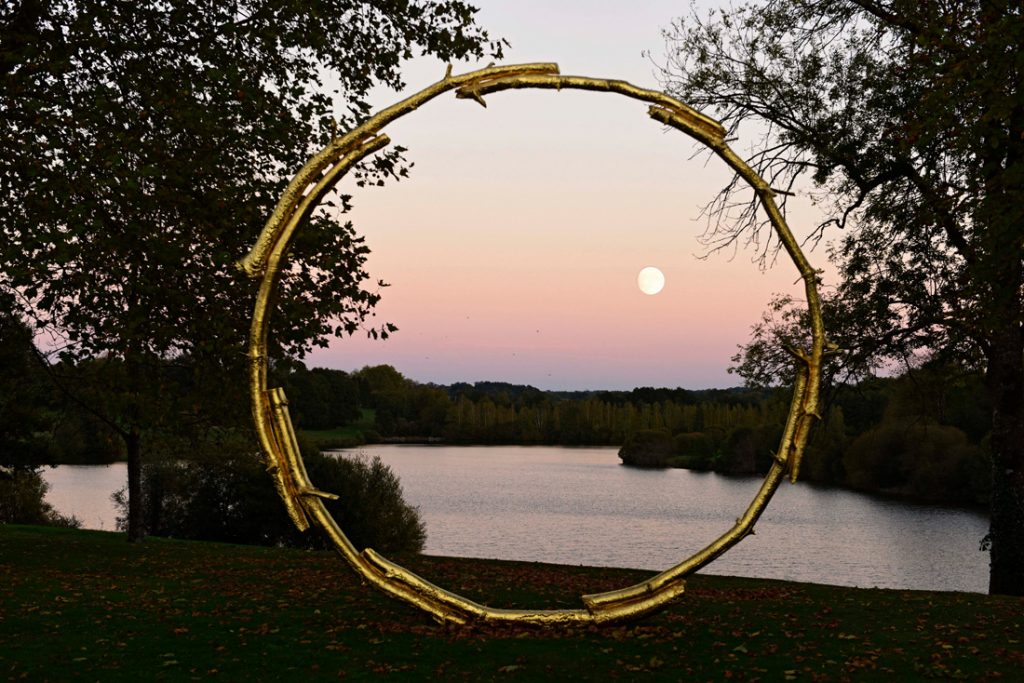 Disclaimer: This art collection/selection was not curated by the Art In… agency team.