Burj Al Arab Jumeirah have a new pop-up exhibition space in collaboration with international contemporary art gallery, Galleria Continua. Located in the first-floor lobby beneath the hotel's atrium. The area will showcase previously unseen works by British Indian artist, Anish Kapoor. Running until January 2022, guests can discover seven pieces from different series and research on light, colour and materiality that he has conducted over the years, engaging the audience in a visual and sensorial experience.
The pieces comprise of coloured discs, magistral alabaster works and mesmerising, mirrored pieces from the Turner prize-winner's acclaimed Alice collection realised in 2017. Chosen exclusively for the exhibition, each piece conveys a sense of infinity and suspended time.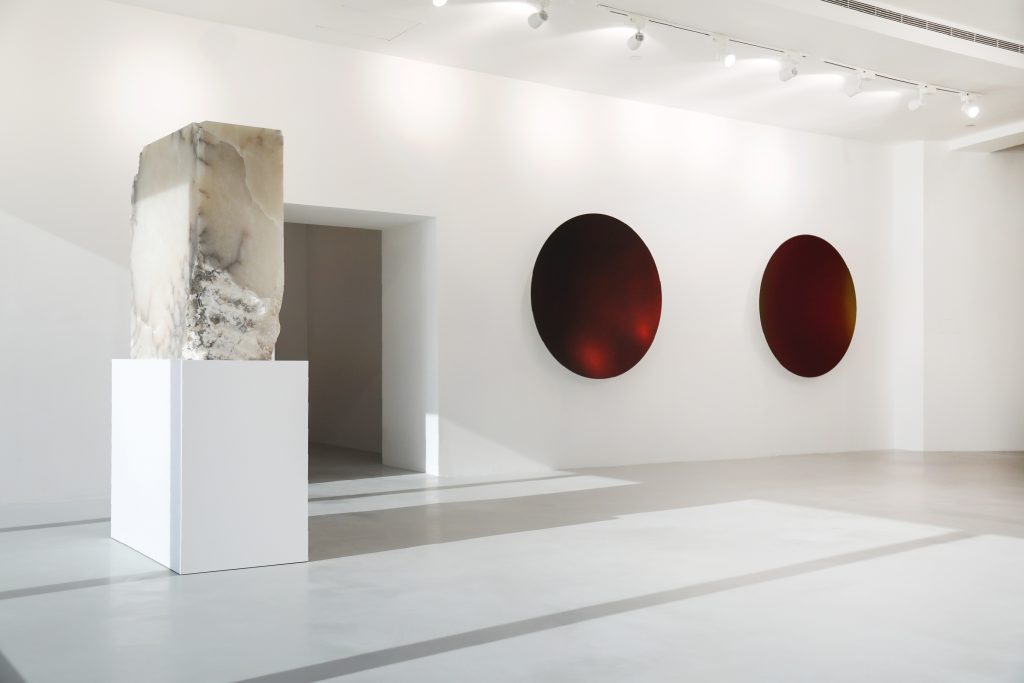 The collaboration comes as Ermanno Zanini, Burj Al Arab Jumeirah General Manager, realises his vision of further enhancing the hotel's: guest experience "I believe that art enriches the soul and can create the transformational and intimate experiences that luxury travellers seek today. Through our collaboration with Galleria Continua, we are doing exactly that and giving our guests the chance to discover previously unseen works by an acclaimed international artist."
Lorenzo Fiaschi, co-founder of Galleria Continua, added: "After traveling to the United Arab Emirates, in Dubai and Abu Dhabi in particular, for 15 years bringing even more artistic diversity to their extraordinary culture, we welcomed with enthusiasm the opportunity to build a bridge between Galleria Continua and Dubai. With 31 years of experience in the artworld and seven headquarters scattered between Italy, China, France, Brazil and Cuba, we are beyond excited to begin this new adventure at the prestigious Burj Al Arab Jumeirah with Galleria Continua's first temporary exhibition space in the Middle East and a solo show by Anish Kapoor. Once again, art, just like the wind, cannot but flow freely towards every destination and make the world a more peaceful and beautiful place to live."
Galleria Continua was founded in 1990 by Lorenzo Fiaschi together with Mario Cristiani and Maurizio Rigillo, with the intention to give continuity to contemporary art in a landscape rich with the signs of ancient art. Occupying a former cinema in San Gimignano, Galleria Continua established itself and thrived in an entirely unexpected location in a town – San Gimignano – steeped in history, timeless and magnificent.
The exhibition run until January 2022.
More info here