Launched in November 2021, The Gantry in Stratford, East London, showcases the synergy between design practice Ica and creative agency The One Off, who together have created an urban resort in the heart of Stratford.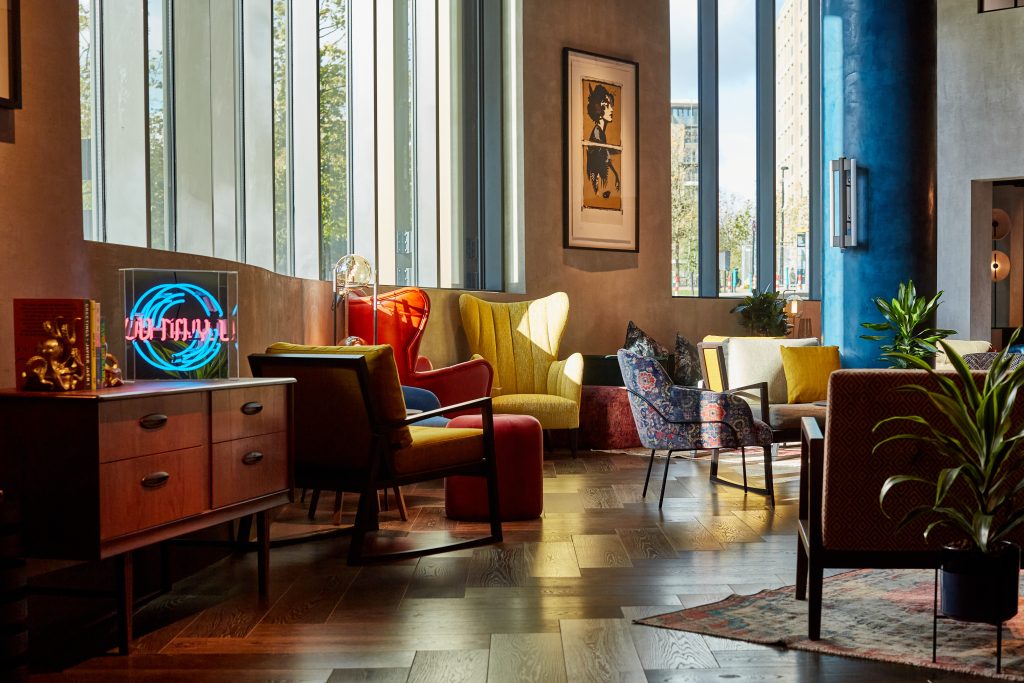 Designed by Ica, the hotel's architecture is influenced by Stratford's locomotive manufacturing history. It sports a distinctive exterior frame of vertical fins that are similar to railway lines. The Gantry's interior has a colourful contemporary setting with contrast of raw hard materials and soft furnishings. The rooms have floor-to-ceiling windows, copper and dark furnishings with natural wooden installations which give off a luxurious yet modern feel. The hotel has 291 design lead rooms spread across 17 floors. The rooftop bar on the 18th floor provides guests with views of the Queen Elizabeth Olympic Park to London's skyline.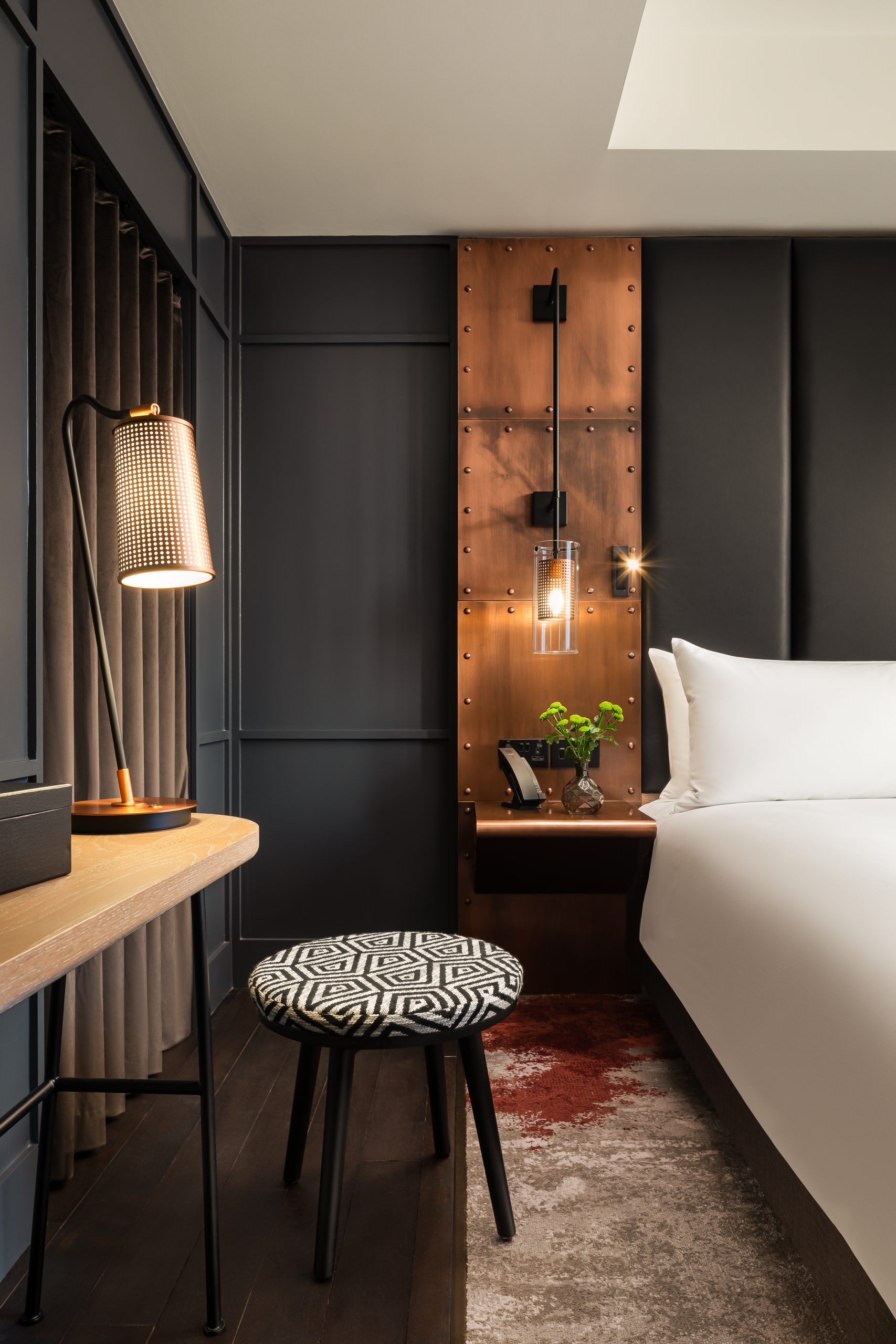 Complementing Ica's bold architecture, The One Off, an award-winning creative agency, drew on the unique exterior form whilst designing much of the hotel's public spaces. On arrival, the guests are welcomed by a lobby which showcases a cast concrete and a sweeping burnished copper staircase, with delicate mesh materials that are warmly illuminated to highlight the contrast of raw and refined finishes.
The One Off has collaborated with many emerging talents and local creators such as a custom made a copper shingles installation, which was created by materials artist – Stephanie Tudor in the main restaurant. Over 50% of the furniture used is reclaimed and several recycled materials are repurposed throughout the hotel, most noticeably the feature wall behind the reception desk, which is recycled leather.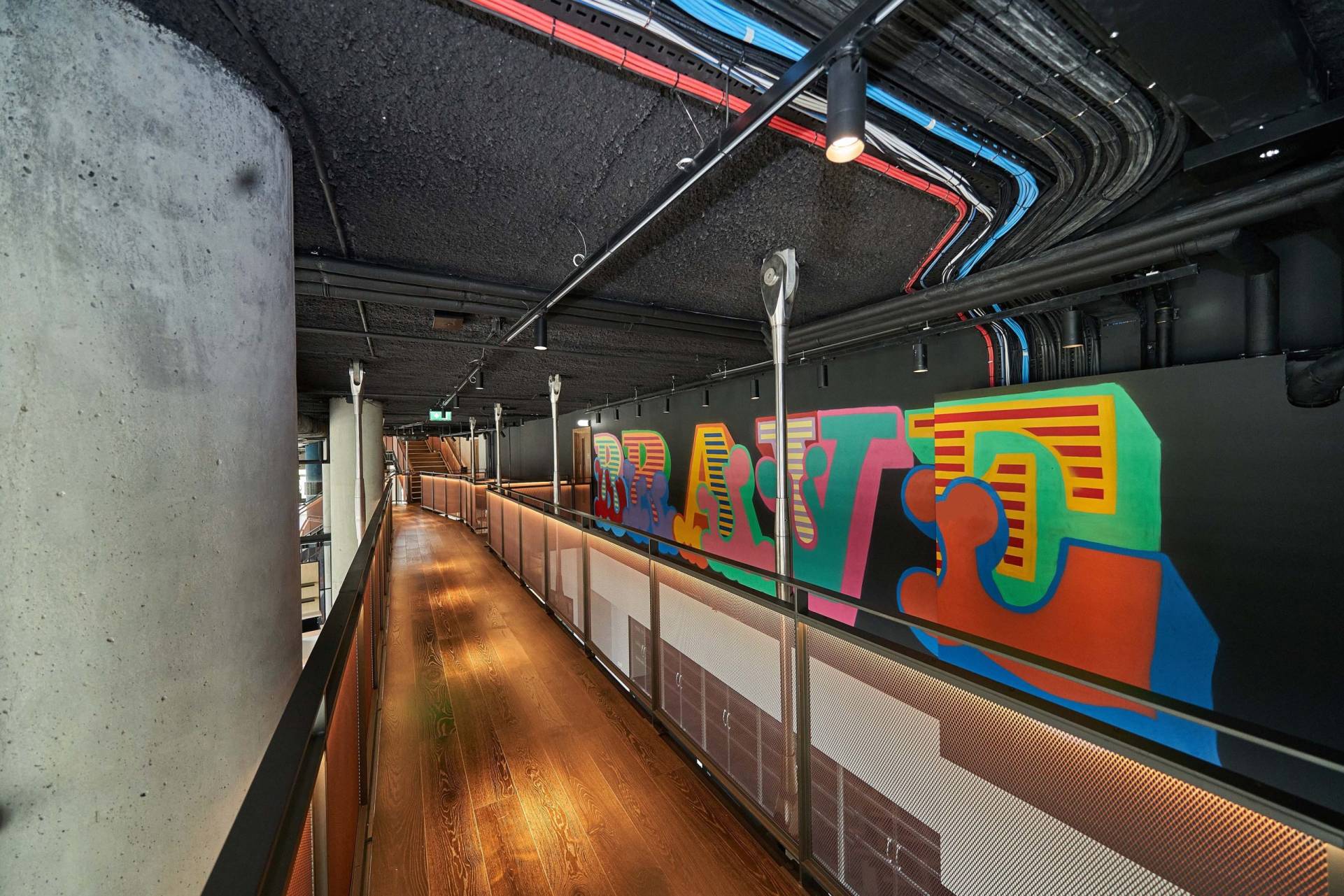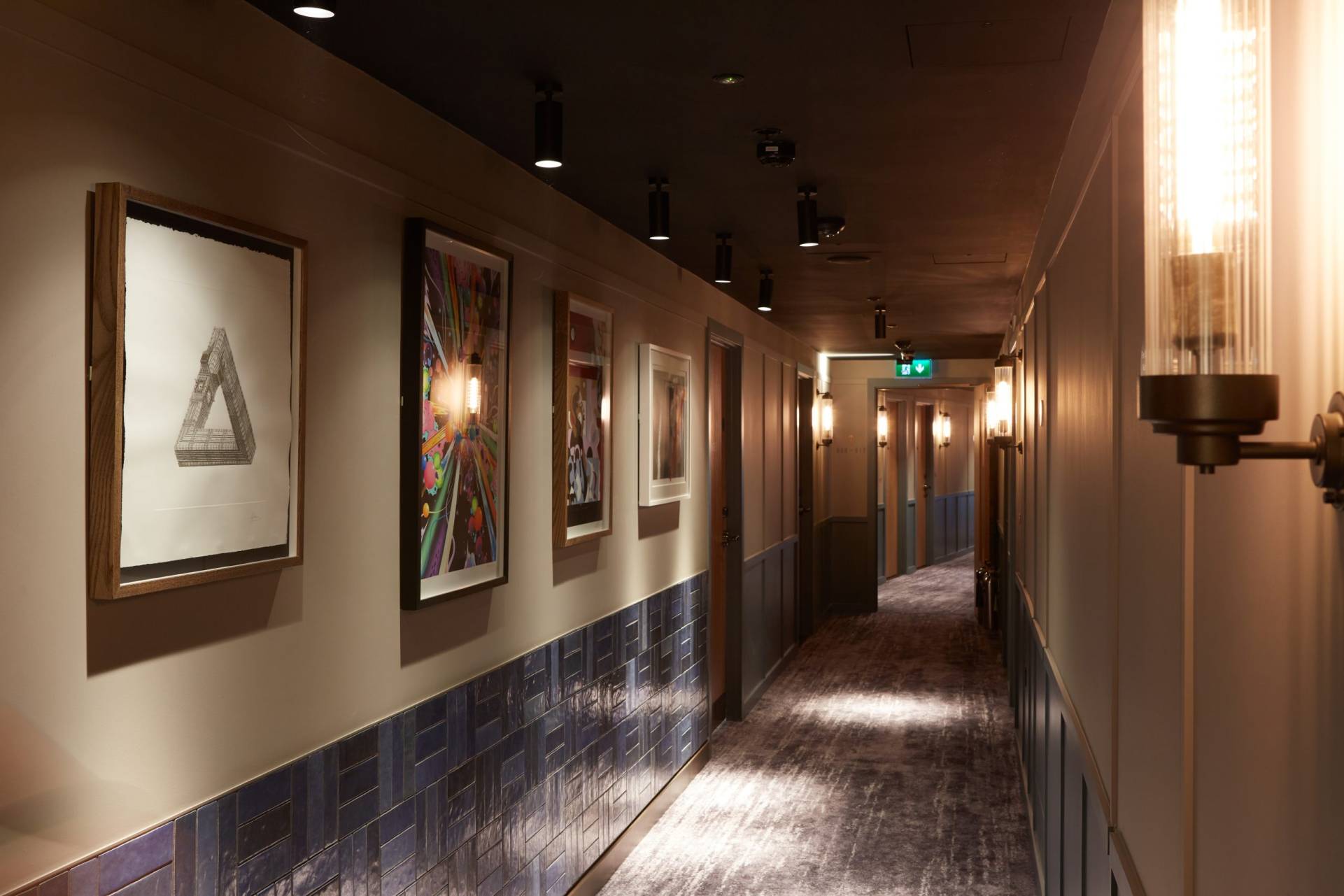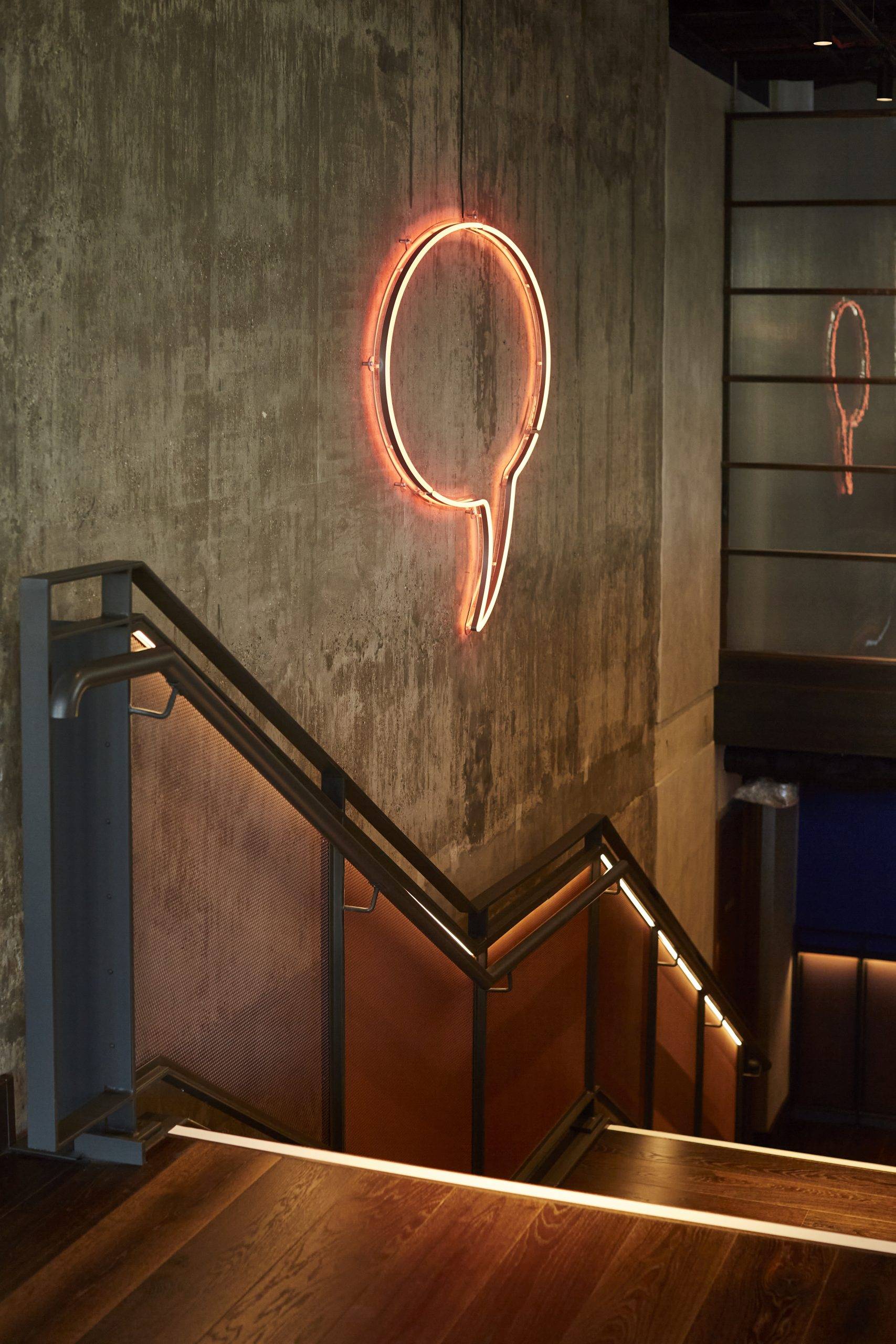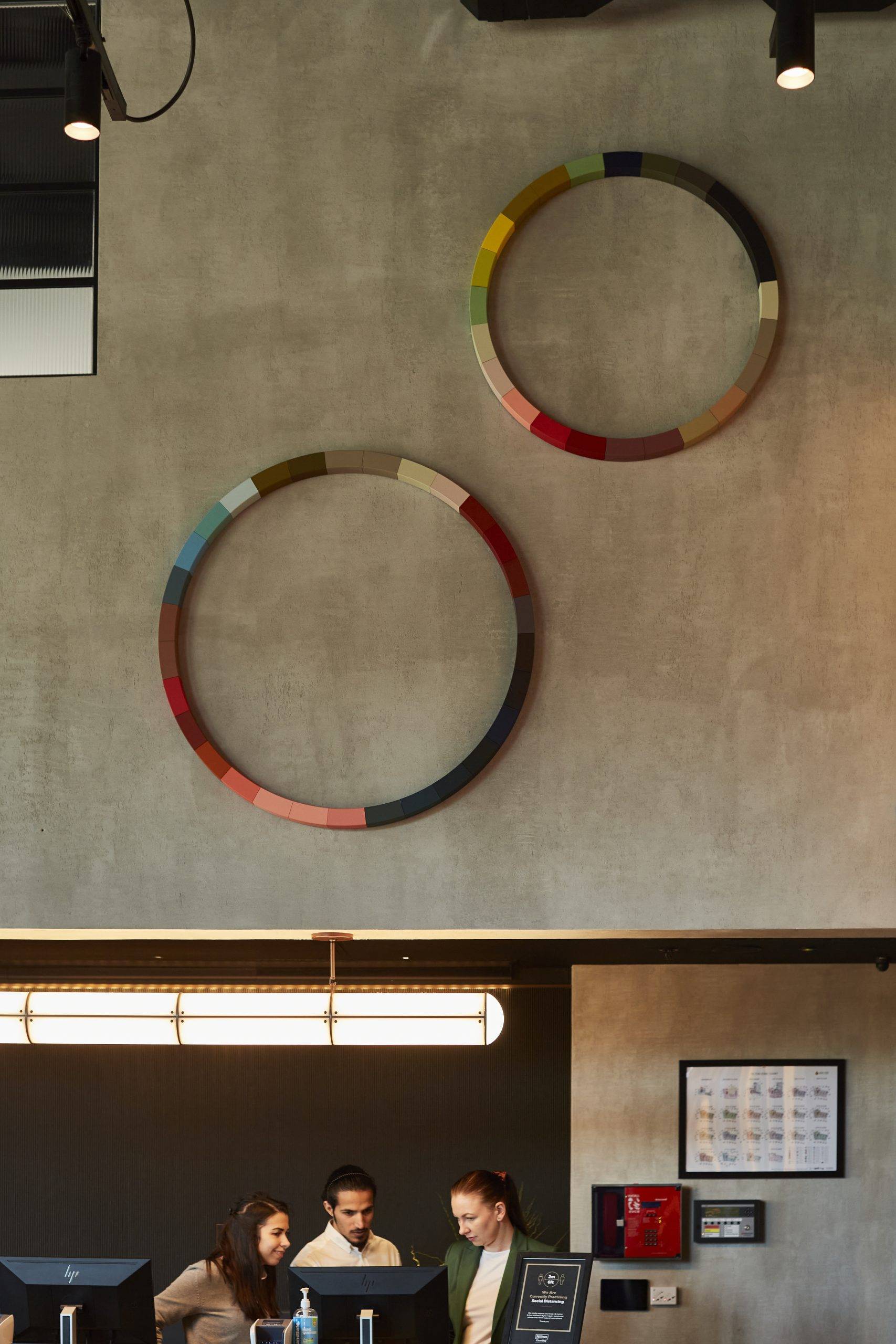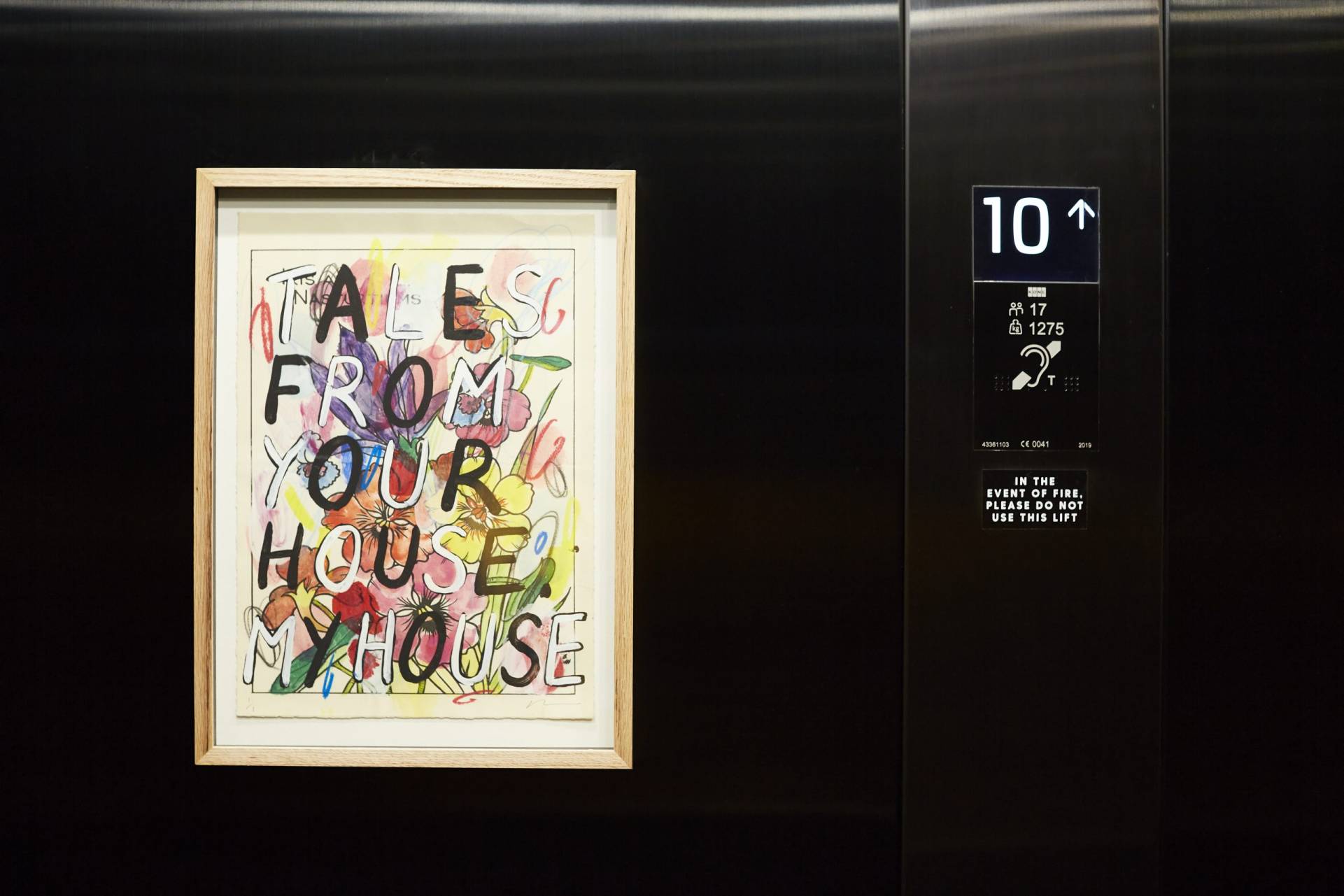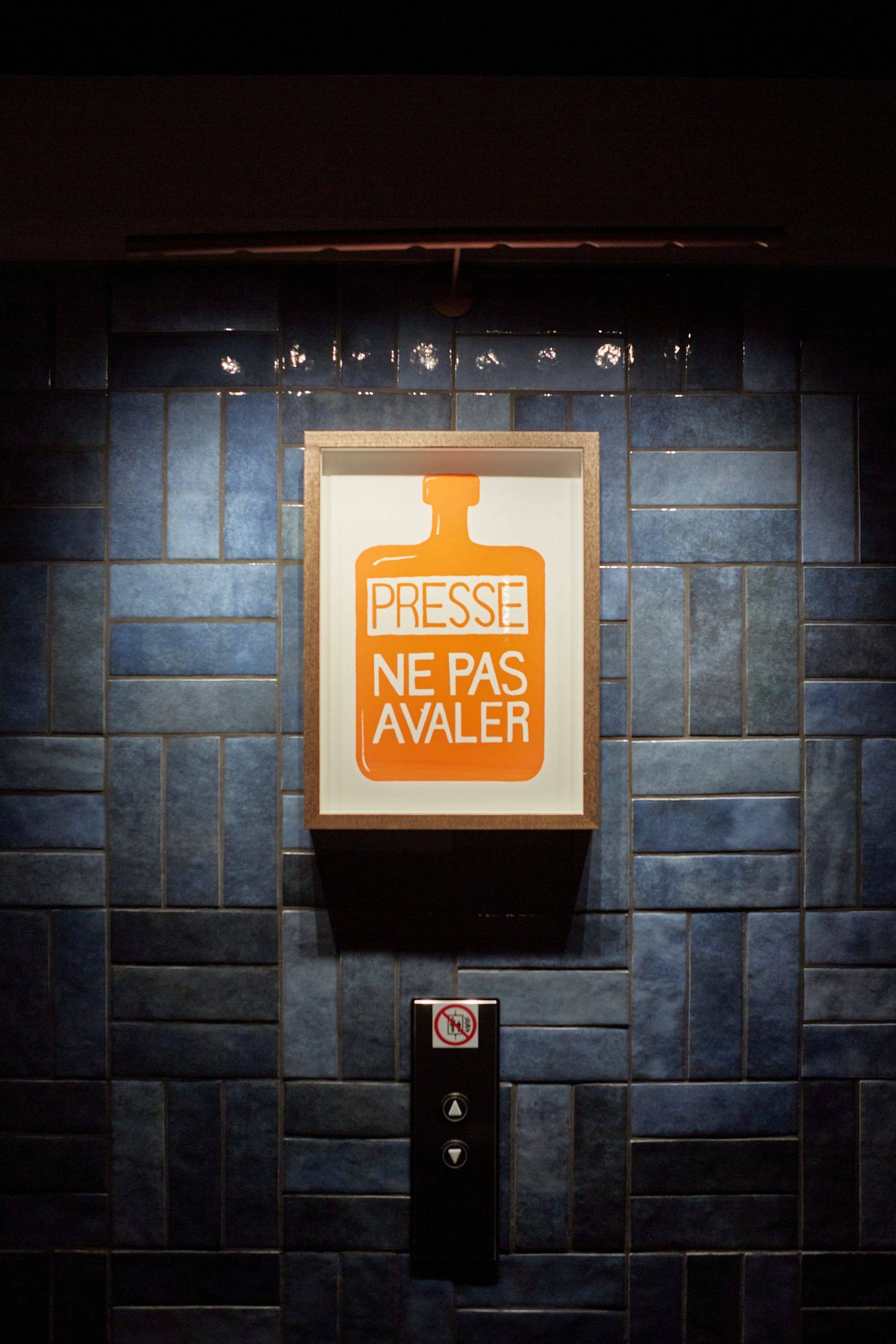 Thumbnail 5
Image closest to the camera – Chris Agnew 'Thus Spake Progress', next artwork is Andrew McAttee 'Ultra Magnetic Smash'
Thumbnail 2
Joakim Allgulander 'Bubble'
Thumbnail 3
Artwork by Sophie Smallhorn
Thumbnail 4
Mai68 Riot Poster 'Presse Ne Pas Avaler'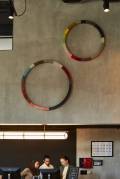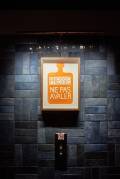 Much of the artwork displayed throughout the hotel is curated by Jealous Gallery, renowned for being at the heart of East London's contemporary art scene. The artworks include commissions from Sophie Smallhorn, Adam Bridgeland, Joakim Allgulander, and a large hand painted mural by Ben Eine, which takes centre stage in the hotel's lobby. Dario Illari, "The thing is that each hotel is different. And as such Jealous spends a lot of time talking to the design team about their vision for the overall design for the space. This includes understanding the clientele who will be staying, the location and the atmosphere they wish to create. With The Gantry art collection we have responded to these concerns by curating a contemporary collection that at its most simple, compliments the space whilst making the guests feel that they are 'in the right space'". – Dario Illari, Director of Jealous.