Not only is this Heesen's 65 metre another of their luxuriously appointed superyachts, it also houses a superb collection of art from mid-20th century artists up to the modern day. The interior is the creation of Dickie Bannenberg and his company, Bannenberg & Rowell, and has all the hallmarks of his talent and skill.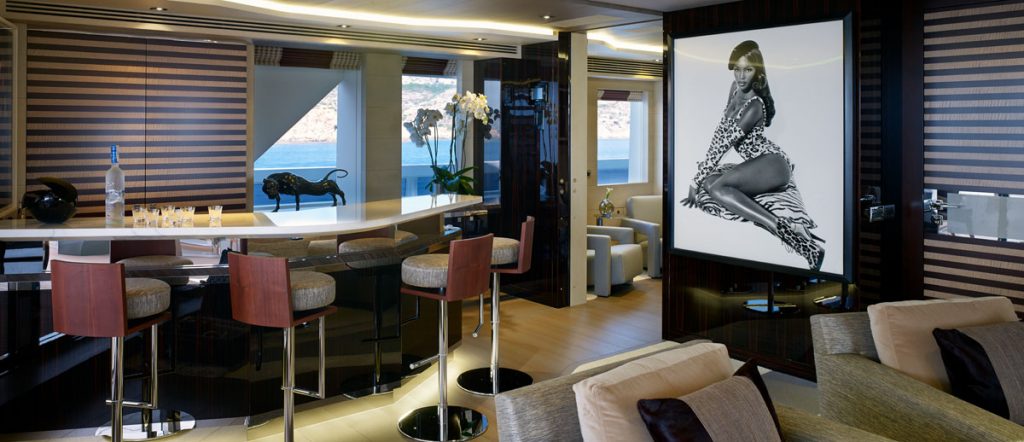 Bannenberg & Rowell was given a fairly open brief. The exterior design that Frank Laupmann and Omega decided on was sporty and sleek, and Dickie Bannenberg and his team took pains to ensure that this dynamic theme translated through to the interior. With simple, clean lines, the interior offers geometric shapes to enhance space and highlight features, whether they are furniture, fixtures or art.
The art is noteworthy. There are works by Andy Warhol, Tracey Emin, Irving Penn, Johan Van Mullem, and Mark Evans, among others, all carefully selected to complement and enhance the experience onboard Galactica Star. It is a varied collection that both soothes and arouses the viewer's eye. On one hand, works relying on saturated, contrasting colors such as Warhol's screen prints—Watermelon (1979), Gems (1978), and Mao (1972)—and Emin's neon light sculpture, Trust Me (2011), fiercely pop in front of the yacht's muted background palette of greys and ivory. Alternatively, works such as Irving Penn's black and white photographs, Cigarettes (1974), and Mark Evans' leather wall sculpture, Paper Trail (2013), of a large, crumpled United States one-dollar bill, seamlessly blend with their surroundings.
It is a combination of styles, shapes and colours that are at once bold in their own right and yet complementary to the interior. Research by Eva Zanardi.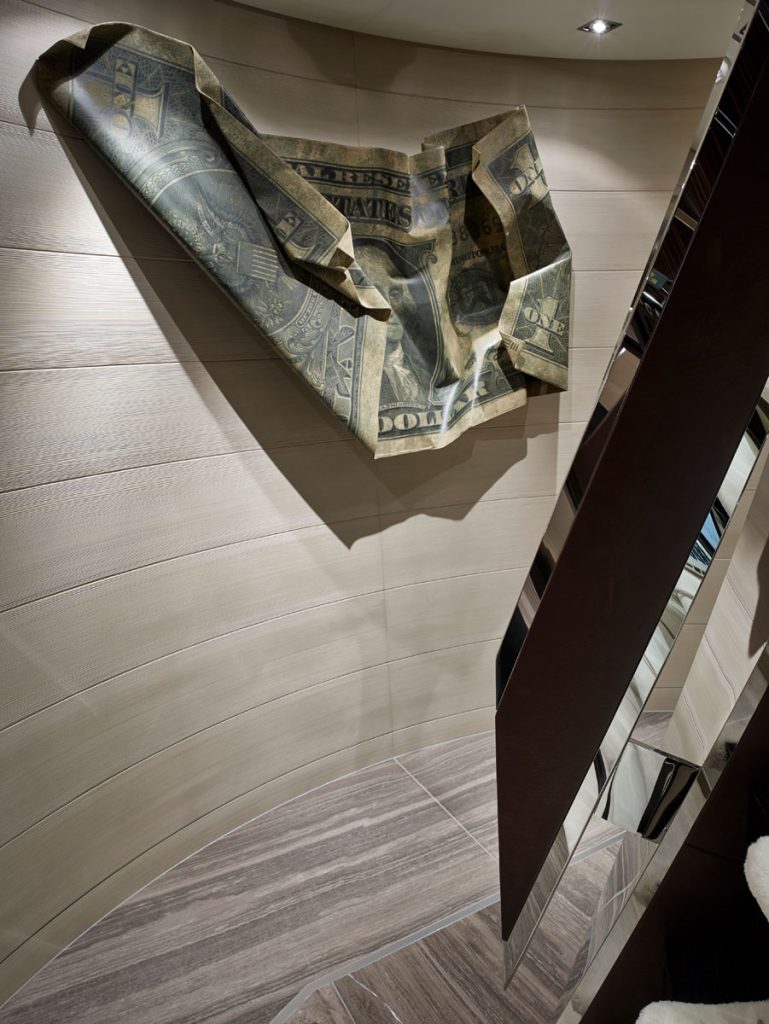 Disclaimer: This art collection/selection was not curated by the Art In… agency team.